Retail Partners
The generosity of our retail partners enable us to better support and serve the hereditary cancer community.
Retail Partners Giving Back
FORCE is grateful for the support of our retail partners who enable us to improve the lives of those affected by hereditary cancer. Check out our generous partners and help them help FORCE.
Interested in partnering with FORCE? Please contact Karen Kramer at Karenk@facingourrisk.org.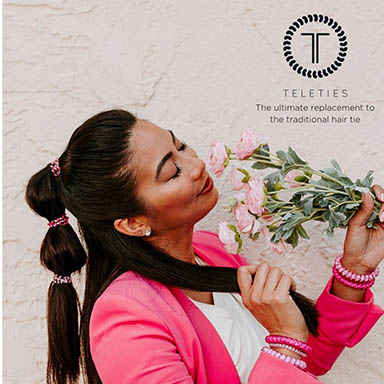 TELETIES
TELETIES are the strong-grip, no-rip hair tie that gives back by donating a part of every purchase to FORCE. To date, TELETIES has given more than $200,000 to support our mission which makes TELETIES our largest retail partner! TELETIES are sleek, stylish, colorful and fun, and they double as a fashionable and stackable bracelet. They are also water-resistant and stretch to fit your needs. TELETIES provide a strong hold, yet gentle grip that causes less hair damage and fewer headaches. Between their revolutionary products and generous donations, TELETIES achieves their mission of upholding a resilient product while giving back to the community.
For more information about TELETIES and why they chose to give back, visit:
https://www.teleties.com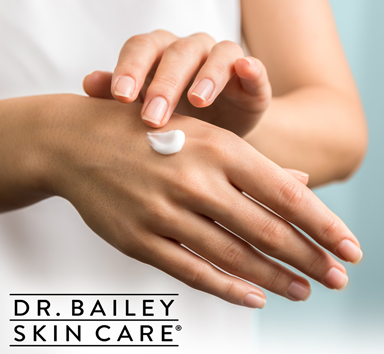 Dr. Bailey Skin Care
Dr. Bailey Skin Care was founded by board certified dermatologist and breast cancer survivor Dr. Cynthia Bailey. The products and skin care routine in Dr. Bailey's Chemotherapy Skin Care Kit were developed to provide a professional skin care routine and to help prevent skin problems during treatment. Dr. Bailey is a well-known international skin health authority who writes the oldest award-winning skin health blog. She is frequently quoted in the media and is a loyal member of the FORCE community. She gives back to FORCE with the sale of each Chemotherapy Skin Care Kit. Additionally, Dr. Bailey donates 100% of the profits from each kit directly back to FORCE.
https://drbaileyskincare.com